WhaleFest | Old Fisherman's Wharf
March 18, 2023
@
11:00 am
–
5:00 pm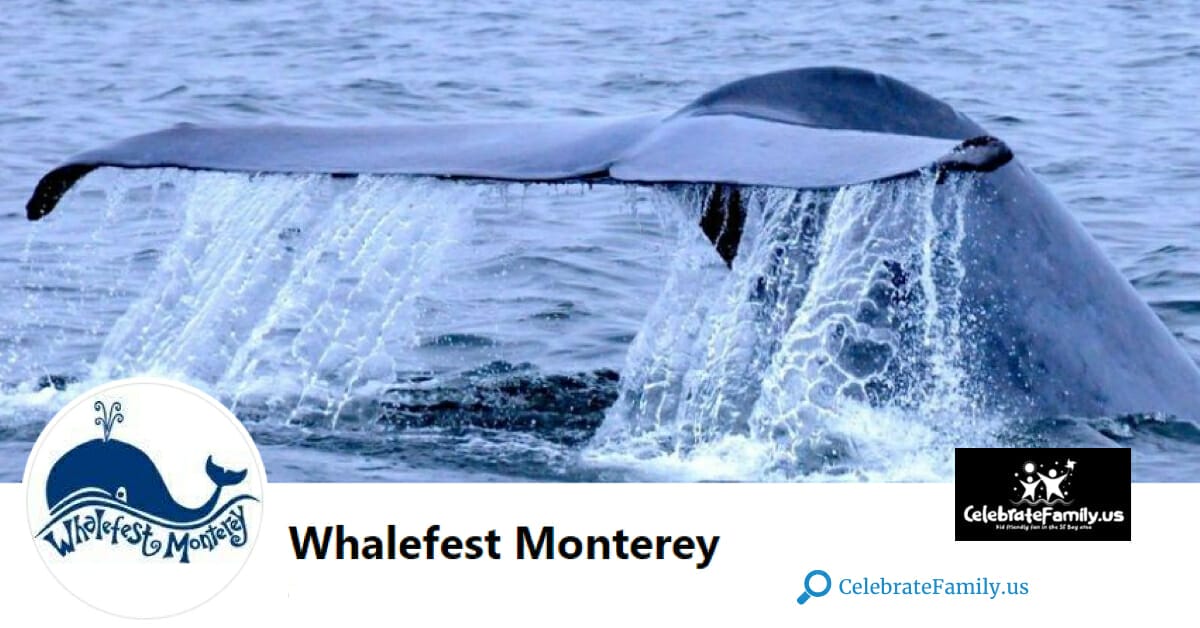 Whalefest Monterey features dozens of interactive hands-on exhibits, live music and other great activities for all ages, Saturday, March 18th and Sunday, March 19th 2023, from 11 am – 5 pm.
Featured Family Fun at Whalefest
This free family friendly event includes the popular Gyotaku and Scrimshaw activities on Old Fisherman's Wharf and a return of the "world famous" Abalone Races. People have a chance to sponsor individual abalones and watch them in an exciting race crawl to the finish line!
There are also musicians, boat displays and dozens of fascinating marine-related interactive exhibits by numerous non-profit organizations.
For photo ops, there are several costumed marine animals walking around the event as well as the Bag Monster.
In addition, Save the Whales returns with Dee, the 43-foot inflatable whale model on Sunday, March 19th only. You can go inside of it and see its internal organs! This very popular exhibit will be on Custom House Plaza where also most of the other booths are located.
Weather and other conditions permitting, there will be up to four boats at the California Dock at Monterey's Old Fisherman's Wharf including the Current'Sea (Marine Life Studies research and WET® vessel), the Coast Guard's 43' foot boat, the Sheila B. research vessel from Moss Landing Marine Lab and The Pearl (Monterey Fire Boat). Both Princess Monterey Whale Watching and Monterey Bay Whale Watch will have informative booths about whales and whale watching on the Wharf. Click here for the complete Whalefest Monterey schedule.
Please double-check the event information on the event website as sometimes events are canceled or details changed after they are added to CelebrateFamily.us. Let us know about any changes at events@celebrate-family.com
Image credit/image courtesy of WhaleFest | Monterey Bay
Related Events