Virtual College Fair | Online
November 2, 2021 @ 1:00 pm

-

5:00 pm

Free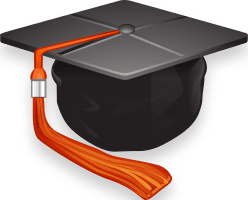 One of a series of virtual college fairs for 2021.  Up to 600 schools scheduled to attend.  Pre-registration is requested so that you can share your information with the schools attending.
Schedule Meetings and Text Chat with Colleges
You can schedule a one-on-one meeting with a college admission representative. Just go to the college's profile page and click on the "Schedule a Meeting" button to choose a date and time. Also available is text chat with a college.
Virtual College Fairs Schedule
CelebrateFamily.us Notes:
All times are Pacific.
Signature Fairs may include both US and international college/universities.
Northeastern  US includes both US college/universities located in the Northeastern part of the US.
Midwest  US includes both US college/universities located in the Midwestern part of the US.
There is only one Arts and Stem Fair scheduled.
◼ Aug. 29: Signature Fair: 10 am – 3 pm
◼ Sept. 12: Signature Fair: 10 am – 3 pm
◼ Sept. 28: Northeastern US Fair: 1-5 p.m.
◼ Oct. 3 Signature Fair: 10 am – 3 pm
◼ Oct. 14: Midwest US Fair: 2 pm – 6 pm
◼ Oct. 24: Signature Fair: 10 am – 3 pm
◼ Nov. 2: Arts & STEM Fair: 1 pm – 5 pm
◼ Nov. 14: Signature Fair: 10 am – 3 pm
You can find more College Prep events using this link.
4 Ways to Get The Most Out of College Fairs:
Register in advance and give permission to share your information amongst the colleges.
Make a list of things that are important to you, what are you looking for in a school, what are your priorities.
Take a look at the list of schools before the events.
Make a list of questions and other information that you need.
---
Check out Kaplan Free SAT/ACT Test events. Click on this link. AD
---
Why Should Students (and Parents) Attend College Fairs?
Why should students (and parents) attend College Fairs? Read an exert from my Silicon Valley Mom post, College Fairs in the San Francisco Area
College Fairs are a great way to connect with a large number of colleges in the least amount of time. Our favorite result of attending college fairs is that we (my son and I) felt that colleges were chasing us as opposed to the other way around. One of the advantages (and disadvantages!) of living in the SF Bay area is that our 'local' schools are Stanford, CAL, Santa Clara University, and UC Santa Cruz. These are some of the most popular schools not only in California but in the nation.
Another advantage of registering at a college fair is that your child's information (should you choose this option) is shared with colleges throughout the US so colleges that are looking for students that fit your child's profile will get your information and can then contact you/them. In this way, your child can learn about schools that they may not have initially considered. So your child should register for the fairs even if they cannot attend. Click here to view the entire post.
Related Events