Teens Reach Orientation | SJPL | Online
November 26 @ 4:00 pm

-

5:00 pm

Free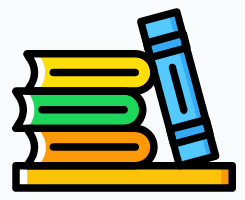 To volunteer at the Almaden Branch Library, teens can attend a virtual Teens Reach orientation to learn how to manage their volunteer account through our volunteer management software, My Volunteer.
Teens will also receive a virtual tour of the building and an explanation of expectations for teens working at the library. For more information go to www.SJPL.org/teensReach.
To request an accommodation under the Americans with Disabilities Act for library-sponsored events, please call 408-808-2000 at least three business days prior to the event.
Audience: Teens, ages 12-18 Source
---
This event is online. Review the event description and requirements in advance.

For those under 18 years of age who may be joining, we recommend that a parent/legal guardian be with you during the meeting.

To find the link for Online/Virtual events, visit the SJPL website. Enter the date of the event in the Calendar or the name of the event in the Search Box.
Related Events