Space Explorers: The Infinite | Craneway Pavillion
November 17, 2022
All day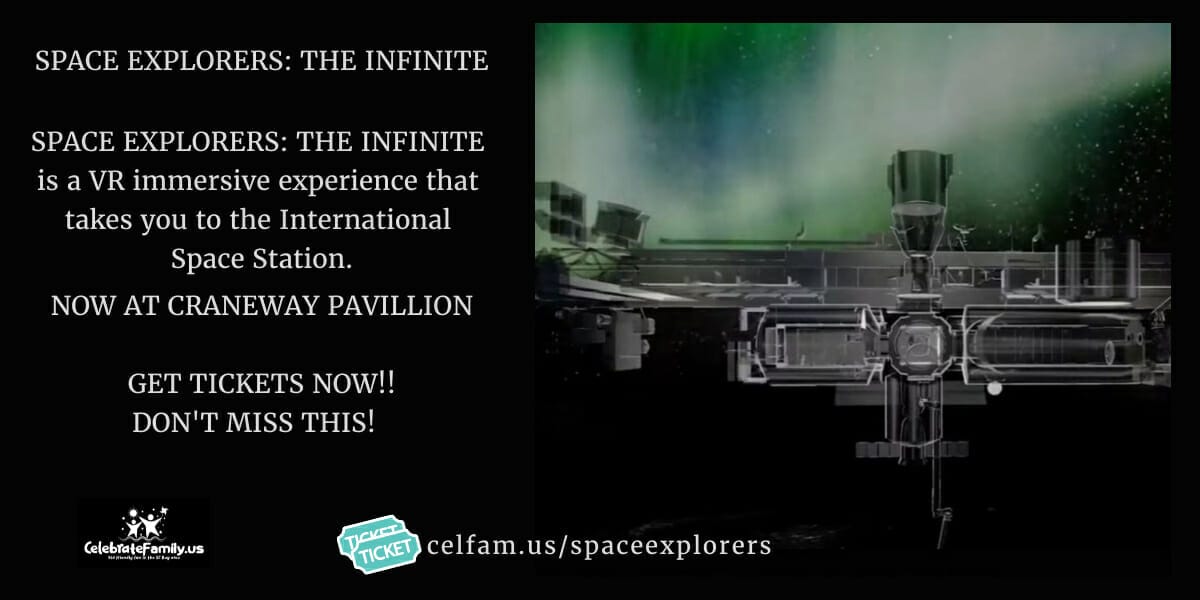 SPACE EXPLORERS: THE INFINITE is a VR immersive experience that takes you to the International Space Station.
CelebrateFamily.us Best Bet: "Immersive" is used a lot lately, at Space Explorers, visitors will experience the ISS using VR goggles and ear phones so that everyone's visit will be unique.
Space Explorers is recommended for kids/adults 8 years and older.
Ticket Prices:
Adult for $44, Child (8-12 years old) $24, Student (13+ years old) $38.
Group Bundle (4+ tickets) for $39 per person
Hours: 11 am – 9 pm
November 17, 2022
All day
Related Events