SAT Test Registration – Last Day for March Test Date
February 11 @ 12:00 am

-

8:59 pm

$55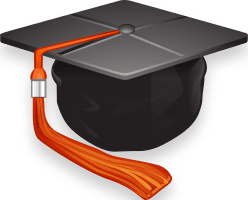 Today is the last day to register for the 3/12/2022 test date without incurring late fees. Registration must be done by 8:59 pm Pacific (11:59 Eastern).
If you need to take the test and you've missed this deadline you can still register for test as late as 3/1/2022, but you will have to pay a late fee. Late fees and change fees range from $25-$53. Link to register.
Make The Most of Your SAT Test
1) Check with the colleges on your list to determine the last date by which you can take the SAT/ACT. On the CollegeBoard.org site you can also find a list of the dates when the scores will be released.
3) Current cost for the SAT is $55. The costs are subject to change. But there are also fee waivers. However, if you expect to get a fee waiver, then start early. Click here for more information about how to get a fee waiver for the SAT test.
The table below includes scheduled Test Dates, Registration Deadlines, Deadlines for Changes and links for SAT Tests for 2021 for 2022.
---
Check out Kaplan Free SAT/ACT Test events. Click on this link. Take 25% off courses with code FALL25. AD
---
SAT Dates, Deadlines and Online Score Release Dates
Month
Test Date
Normal Deadline
Late Deadline
Online Score Release*
August
August 28, 2021
July 30, 2021
17-Aug-2021
October
October 2, 2021
September 3, 2021
21-Sep-2021
10/15/2021
November
November 6, 2021
October 8, 2021
10/26/2021
11/19/2021
December
December 4, 2021
November 4, 2021
11/23/2021
12/17/2021
March
March 12, 2022
February 11, 2022
3/1/2022
3/25/2022
May
May 7, 2022
April 8, 2022
4/26/2022
5/20/2022
June
June 4, 2022
May 5, 2022
5/25/2022
7/13/2022
SAT dates and information for the 2021-2022 School Year.
Related Events