Family Day of Code, Tinkering, and Play √64.0 | Yavneh Day School
November 7, 2021 @ 10:00 am

-

3:00 pm

Free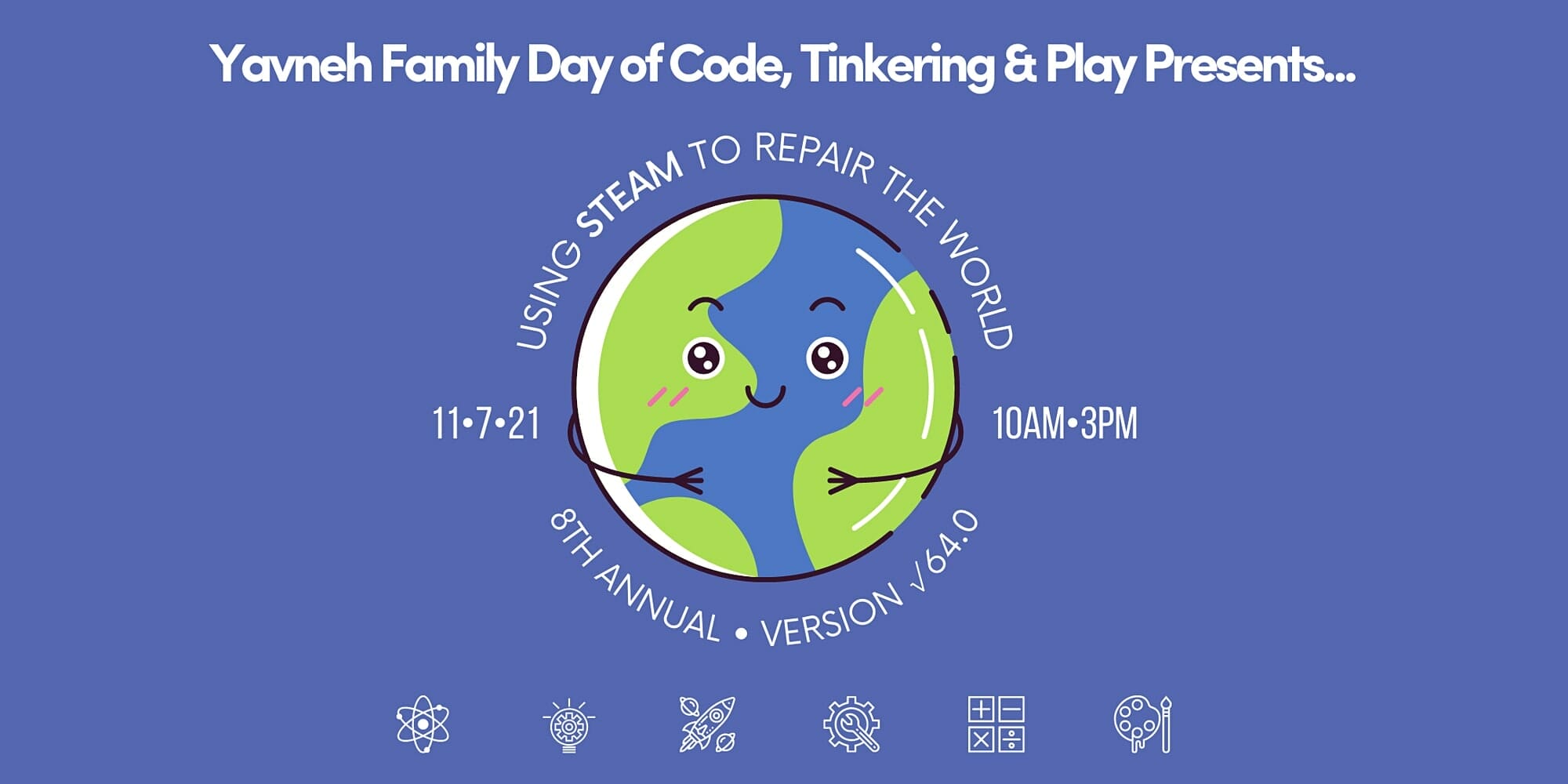 [vc_row][vc_column][vc_column_text]The Family Day of Code, Tinkering and Play √64.0 in person and virtual modes- Using STEAM to repair the world!
The 8th Annual Family Day of Code, Tinkering and Play √64.0 invites families with kids aged PreK-8th grade to join us to "Use STEAM to repair the world".
You and your family can build to take home solar ovens, small irrigation systems, and also will have the opportunity to create solutions to improve our larger community!
The morning portion of the program (10:00 am – Noon) will be IN PERSON on Yavneh's campus (only outdoors!!). And the afternoon portion (1:30 pm – 3:00 pm) of the program will be VIRTUAL via Zoom.
All sessions will be divided by age. In the morning, the program will offer stations and hands-on activities that will allow you to put your creativity into action. Moreover, we will offer three tinkering stations, and a family engineering challenge all geared to using STEAM tools and skills to repair the world!
In the afternoon, interactive coding sessions will inspire children to program projects and animations that will show people what they can do to make the world a better place. In addition, in the morning attendees will receive the materials needed to create their own small irrigation system, and in the afternoon an online session will be held for people to build it.
Open to all – Invite your friends! This is a family event for families with children aged PreK to 8th grade! If you bring a friend you get a special gift.
The 8th Annual Family Day of Code, Tinkering, and Play √64.0 is offered at no charge to participants.
More details at the site.
For questions, please email vanina@yavnehdayschool.org[/vc_column_text][/vc_column][/vc_row]
Related Events