Every Kid in A Park – Free Passes to US Parks for Fourth Graders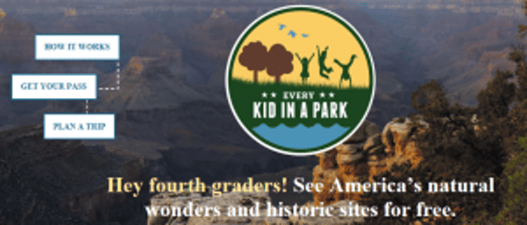 Hey do you have a fourth grader  in your family? Or can you borrow one? If so, start planning your trip to a National Park, Federal lands, or Waters. You've just got a free pass for a full year from the Every Kid in A Park program sponsored by the US Department of the Interior. Now, my family likes to visit national parks, monuments and forests but even I was surprised at list of government agencies taking park and the number of opportunities to get out and enjoy the US.  So here is a list to get you excited.
Visit SiliconValleyMom.com for more complete details and instructions.
Related Events