de Young Museum – Free Admission | Museums on Us
August 6 @ 9:30 am

-

5:15 pm

|

Recurring Event

(See all)

One event on January 2, 2022 at 9:30 am

One event on February 5, 2022 at 9:30 am

One event on February 6, 2022 at 9:30 am

One event on March 5, 2022 at 9:30 am

One event on March 6, 2022 at 9:30 am

One event on April 2, 2022 at 9:30 am

One event on April 3, 2022 at 9:30 am

One event on May 7, 2022 at 9:30 am

One event on May 8, 2022 at 9:30 am

One event on June 4, 2022 at 9:30 am

One event on June 5, 2022 at 9:30 am

One event on July 2, 2022 at 9:30 am

One event on July 3, 2022 at 9:30 am

One event on August 6, 2022 at 9:30 am

One event on August 7, 2022 at 9:30 am

One event on September 3, 2022 at 9:30 am

One event on September 4, 2022 at 9:30 am

One event on October 1, 2022 at 9:30 am

One event on October 1, 2022 at 9:30 am

One event on October 2, 2022 at 9:30 am

One event on November 5, 2022 at 9:30 am

One event on November 6, 2022 at 9:30 am

One event on December 3, 2022 at 9:30 am

One event on December 4, 2022 at 9:30 am

Free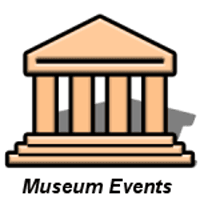 Visit the de Young Museum in SF.  Free today with an active Bank of America, Merrill or Bank of America Private Bank (U.S. Trust) credit or debit card with photo ID.
The de Young Museum is open Tuesday–Sunday 9:30 am–5:15 pm
Due to Covid 19 rules, please visit the museum site to confirm if reservations are required.
CelebrateFamily.Us Best Bet: Request cards for your spouse and children, but do not activate them. Use the cards just as you would any other membership card.
Holidays: Check the website for the location to confirm if it will be open during holiday dates.
Related Events